AGCPC Offering Lucky Draw $30,000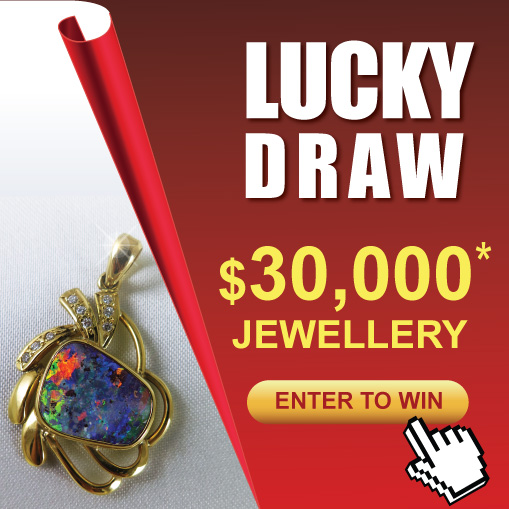 In conjunction with the announcement of our new website, AGC is offering a promotional prize draw valued up to AUD$30,000. It is easy, fun and most of all, there'll be 8 winners in total – 1 grand prize winner, 1 second prize winner, 1 third prize winner and 5 lucky door prizes winners.

Read through the questions below and find our website for the answers. If your answers are correct, you will be in the draw for the Prize. Good luck!
1.What is the project name that AGC is promoting for celebrating new website?
2.What's the "Starting from" price for the promoting project?
3.Which suburb is AGC new office at?
4.What year did AGC founder Cindy Chan start business in Australia? 
    (Hint: Company – Our Founder)
5.What's the name of the employee that has worked for Cindy Chan for 29 years?
    (Hint: Company – Our Team)

As a customer focused agency, AGC wants our winners to receive the most impressive prizes – 2 pieces of 18ct Opal jewellery (Australia's national gemstone) and a serpentine stone carving. There will be another five special door prizes for attendees at the venue on the draw day.
*Opal is a precious gemstone that takes millions years to form a little bit, which reflects how AGC conducts business – it may take decades to build a reputation – but it serves the most important function – it translates to happy long term clients. You are welcome to come to our Surfers Paradise Head office to view the prizes.

Draw Start
The event starts on 4th June 2021 Friday 12 AM
Draw Close
The event closes on 29th October 2021
Draw Date
30th October 2021 Saturday
Draw Time
11:00 am (Welcome to join us*)
5 Special Door Prizes at the venue on the draw day
* Subject to COVID-19 gathering restrictions, please pay attention to your email for our latest update.
Draw Location
Shop 2-6, Lido Arcade 3153, Surfers Paradise Blvd, Surfers Paradise QLD 4217 Australia
Terms and Conditions