A proposed Olympic village at Robina would home over 2,600 athletes and officials.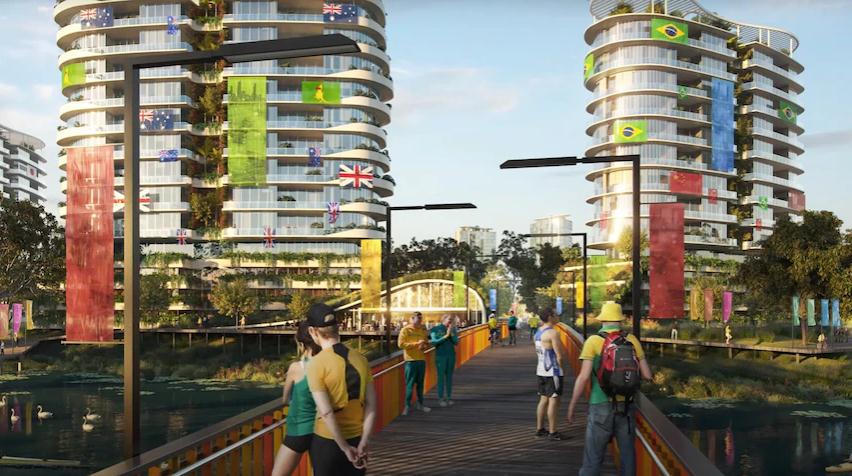 ABC Gold Coast / By Tara Cassidy, Posted Mon 14 Jun 2021 at 7:31am
---
Property industry experts say a Brisbane Olympics would have positive flow-on effects for the Gold Coast, but only if past mistakes of the Commonwealth Games are learnt from.
Last week the International Olympic Committee executive board proposed Brisbane to host the 2032 summer Olympics, which would include various events and three Olympic villages between Brisbane, the Gold Coast and Sunshine Coast.
Robina was the earmarked location for the Gold Coast Olympic and Paralympic village, which would home over 2,600 athletes and officials in a new residential development.
The region would host events including aquatics, beach volleyball, golf, judo, triathlon, volleyball, weightlifting and wrestling.
Mayor Tom Tate said he was happy for the Gold Coast to play a "supportive" role at the Olympics, with visitor numbers likely to equal, if not exceed, that experienced during the 2018 Commonwealth Games.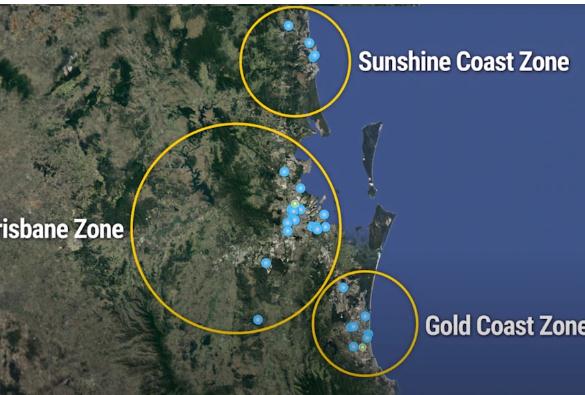 If the 2032 Olympics goes ahead in Brisbane, events will take place all across the south-east, with villages proposed in Brisbane's Hamilton, Robina on the Gold Coast and Maroochydore on the Sunshine Coast.(Supplied: International Olympic Committee)
'Gold Coast class, gold class'
But he said a local Olympic village would have to be of a higher standard than those built for previous events in other cities.
"So we've done it already at the Games, but I think we would need to do (the Olympics) professionally and then it would be a great thing for the Gold Coast," he said.
"(An Olympic village at Robina) would be on State land, so all I would ask is that the standard is in keeping with that high standard we build in Robina nowadays.
"I support the concept but we want it to be Gold Coast class, gold class".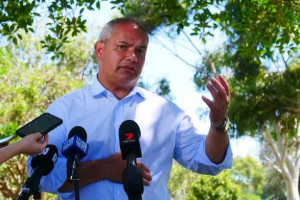 Real Estate Institute of Queensland, Gold Coast Zone Chairman, Andrew Henderson, said an Olympic village at Robina would be a huge success with the right style dwellings that also accommodates future buyers and renters.
"It's very positive. The additional number of residences becoming available after the Olympics would be a big bonus," he said.
"And I think Robina is an ideal location because it's got good transport — a train close by, it's got good bus connections, shopping, great infrastructure.
"So as a location, it's very central and would be a very desirable post-Olympic place people would want to live in".
Learn from mistakes of Commonwealth Games
Mr Henderson said if the proposal went ahead, the Robina village should not mimic that of the Smith Collective at Southport from the Commonwealth Games.
"The market was different then and for a while, there was a reasonable level of vacancy within the Commonwealth Village (after the event)," he said.
"So, use that experience from hosting the Commonwealth Games. I feel there is a lot to look back on and a lot of things they can change going forward.