Gold Coast property to rise 11 per cent 2016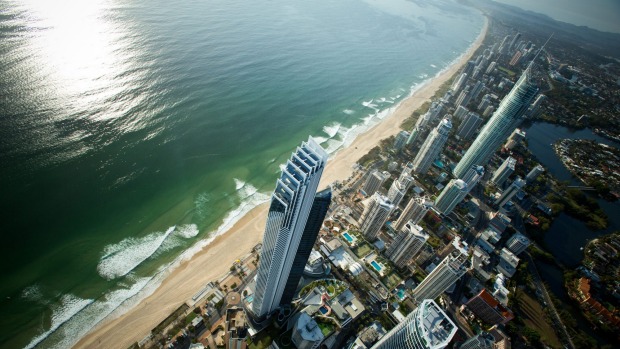 The man who repeatedly predicted the boom in Sydney's house prices is now forecasting growth of up to 11 per cent in Gold Coast prices next year.
Louis Christopher, the managing director of SQM Research, said Sydney house prices would rise 15 per cent to 20 per cent in 2013-14 and 8 per cent to 12 per cent in Sydney in 2014-15. He now expects Australia's famous glitter strip has entered "a robust housing recovery.
"There is no question right now that landlords are in charge of the Gold Coast market as vacancies have plummeted and rents have accelerated," Mr Christopher said.
His data shows low vacancy rates of under 2 per cent and rent rises of up to 8 per cent a year.
Mr Christopher said the Gold Coast had  yet to see its traditional building surge and that the market crash of 2009-13 had only modestly recovered until now, meaning prices were still below fair value.
"Back in 2010 the Gold Coast housing market suffered a perfect storm of events that created a major dwelling price crash. A lot of those events have now dissipated and right now, there are many favourable economic factors which are helping to improve the region. So we believe Gold Coast property investors are likely to enjoy good returns, both in rents and capital growth for up to the next three years."
SQM expects a rise of 7 per cent to 11 per cent in dwelling prices for 2016.