Queensland still offers the most-manageable first-time buyer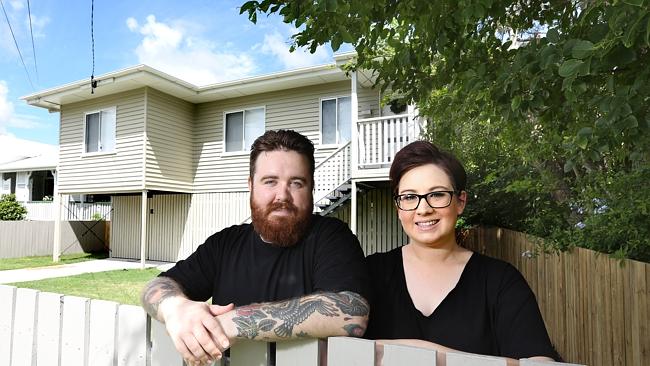 Queensland is the most affordable first homebuyer property market on the eastern seaboard, with the average first-time buyer couple needing to save for 3.8 years to raise a 20 per cent deposit to buy a house.
This is lower than the national average of 4.1 years and the fourth shortest savings period of any state or territory, according to the sixth annual Bankwest First Time Buyer Deposit Report.
The report also shows saving for a house deposits was easier in the majority (54 per cent) of Queensland local government areas, compared to 2013. This is in stark contrast to New South Wales and Victoria, where saving times have increased by 78 per cent and 84 per cent of LGAs respectively.
Saving periods for Queensland first-time buyers have increased slightly over the past year (2.7 per cent), driven by an increase in median house values of 5.8 per cent in the past 12 months.
However, over the past five years first-time buyer wages have outpaced median house value growth, with wages growing by 19.1 per cent compared to house value growth of 1.9 per cent.
"Compared to the other eastern states, Queensland offers the most-manageable first-time buyers' market," said Ian Rakhit, Bankwest head of specialist banking.
"But with strong wage and population growth across the state, it's possible that Queensland's first-time home market will soon gain pace, in line with New South Wales and Victoria. Queenslanders in a position to buy their first home now will benefit from relatively favourable conditions."
The study found it would take less than two years to save for a house deposit in almost one in five (17 per cent) of LGAs in Queensland, while a further 76 per cent would take between two and four years to save a house deposit.
At the top end of the Queensland market, 7 per cent of LGAs (three out of 46) would have savings times of more than four years.
This number pales in comparison to the 32 per cent of LGAs that would take four or more years of saving to buy a first-time home in New South Wales.
For Deagon residents Ben Elder and Taylor Felsman it took two years to save a deposit on their first home.
"We were lucky in that we learned about financial responsibility from both our parents so we were both good at having a set amount that we saved every week," Mr Elder said.
"It was definitely difficult but we didn't have to give up too many things to get there. If anything, it's the costs we weren't aware of like dealing with solicitors that were trickier for us."
Mr Elder said saving for a first home was always going to be hard work for buyers.
"It's all relative financially so it's hard to compare our situation now to what our parents went through," he said.
"The major difference would probably be just how competitive the property market is now, which is something earlier generations probably didn't have to deal with as much."
Long savings areas were spread across the state, particularly in with tourist destinations such as the Gold Coast, the Sunshine Coast, Cairns and the Whitsundays.
"We're already seeing longer saving times in the Gold Coast, but it's likely the 2018 Commonwealth Games will further impact the price of and saving times for properties in the Gold Coast and surrounds," Mr Rakhit said.
Nationally, first-time buyers are being forced to save for longer as the median value of houses outpaces salary growth.
On average, Australian first-time buyers will now take 4.1 years to save a 20 per cent deposit for a house, up from 3.9 years in 2013.
Despite an increase in the median price of housing across Australia, wages among first-time buyers have only grown by 2.6 per cent over the year with saver incomes lagging behind.
A large part of the growth in national housing prices can be attributed to low interest rates, with standard variable rates currently at the lowest level since 2009.
The current average rate of 5.9 per cent per annum is well below the average rate of 7.3 per cent seen over the past 10 years.
While low interest rates may make it easier for homeowners to service their loans, they can also make it more difficult for first-time home buyers to save for a first home deposit.
For a couple saving their money in a high-interest online savings account, the average interest rate has been 2.5 per cent over the past 12 months, down from 3.17 per cent in 2013, and the average rate of 4.69 per cent over the past 10 years.
"Certainly, today's low interest rates make home loans more serviceable for young homeowners but for most, saving a deposit for their first home remains the biggest challenge," Mr Rakhit said.
"While interest rates are low, it's important to develop a tailored plan that will make the most of your savings each month.
"We encourage those planning to purchase their first home to shop around to find the best savings plan for their needs."