QUEENSLAND'S PROPERTY HOT SPOTS IN 2015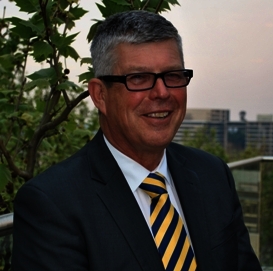 PROPERTY agency Raine & Horne sees favourable market conditions for Queensland homeowners and investors in 2015, with the south-east corner not the only hotspot in its sights.
Raine & Horne's Queensland general manager Steve Worrad (pictured) says while Brisbane and the Gold Coast appear set for a healthy boost, the real turnaround will be in regional areas.
"Market conditions are improving in Brisbane and on the Gold Coast, and now the smart money is starting to chase further afield for the prospects of capital growth and decent yields in other regional centres," Worrad says.
"Major hubs such as Toowoomba are set to benefit from major infrastructure improvements, while smaller centres such as Woodford and Kingaroy will enjoy the benefits of factors such as lower interest rates and the breaking drought."
Worrad says once the January 31 election is finished, regional property owners can expect "excellent selling conditions."
Raine & Horne agents have shared their insight into some of the state's property hot spots in 2015:
Toowoomba
Raine & Horne Toowoomba principal Andrew Lynch says tourism to the region is on the rise, following the launch of Brisbane West Wellcamp Airport.
"The airport will magnify Toowoomba's excellent prospects as a regional hub by bringing more businesses, tourists and investors to the town, which in turn will underpin real estate values and rental yields," Lynch says.
He predicts the residential market in neighbouring suburb Charlton will grow between 5 and 8 per cent in 2015.
"It will be higher in some suburbs such as Rangeville and Centenary Heights, which are tightly-held locations on the eastern side of Toowoomba, which is popular with owner-occupiers," he says.
"The median price range in Rangeville and Centenary Heights is around $400,000 and properties are selling like hotcakes."
Moreton Bay
Raine & Horne Woodford principal Jill Garth says investors generally flock to Moreton Bay, but she has noticed an influx of first home buyers capitalising on lower interest rates.
"There is a definite and clear shift in the demographics of the area, which was once a very aged population," says Garth.
"While the Woodford market has previously been dominated by investors, there is a noticeable trend towards young couples and a re-emergence of first-home buyers."
Garth says low rates coupled with strong rents will provide a "rare opportunity" to positively or neutrally gear an investment property in Woodford.
South Burnett
Raine & Horne Kingaroy co-principal John Allery says the region's diversified economy makes it resilient against the threat of drought.
Some of the biggest employers include Swickers Kingaroy Bacon Factory and Stanwell Power Station, which support numerous ancillary operations.
"It's a great buying market, with some investors starting to make their presence felt," Allery says.